Video streaming has been part of the internet since the inception, but has really come into its own of late, as technology for streaming has gotten easier and more powerful.  Video streams can be an extremely helpful tool for any business, whether it's providing information to customers and partners, doing live webinars or classes or tours, or providing a tool for employees to meet.
We have been helping clients with video streaming needs for over 25 years, and are experienced with all the major video streaming vendors, from Wowza, Vimeo, LiveStream, Ustream, LiveU, Cleeng and many more. Let us show you how streaming can enhance your site and personalize your business.
---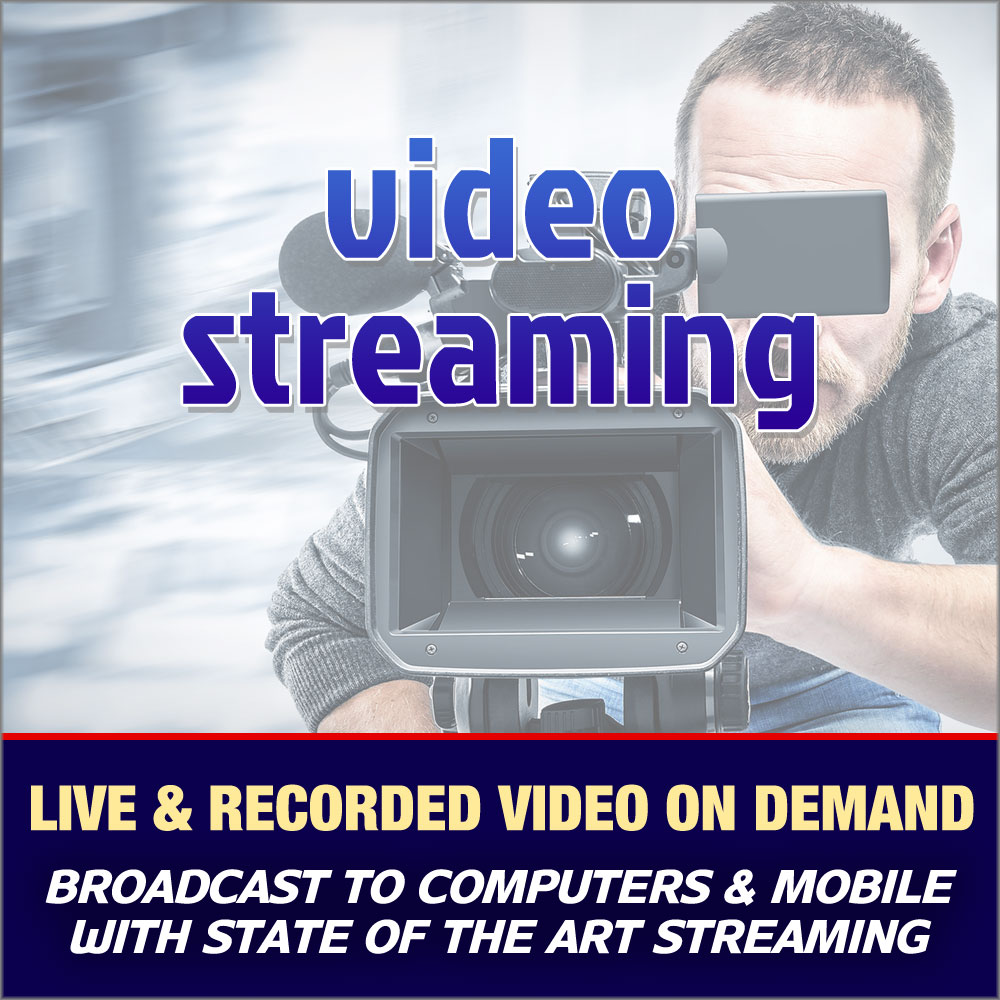 ---
Nowadays, you can create streams from your phone or inexpensive camera, and show customers and partners products any other business info in a way that's more enlightening than a static photo.  Do live video classes or seminars, do tours of your business or offerings.  We will show you how to make video work for your business.

---
Lights Camera Action
produces results.