From a simple business card to a custom logo, we have you covered, with a team of talented graphic designers and artists who create in a variety of genres.
Whether you need some mailing pieces, site graphics, social network images, or a large billboard or sign, you can call on us and get a unique eye-catching "look".
---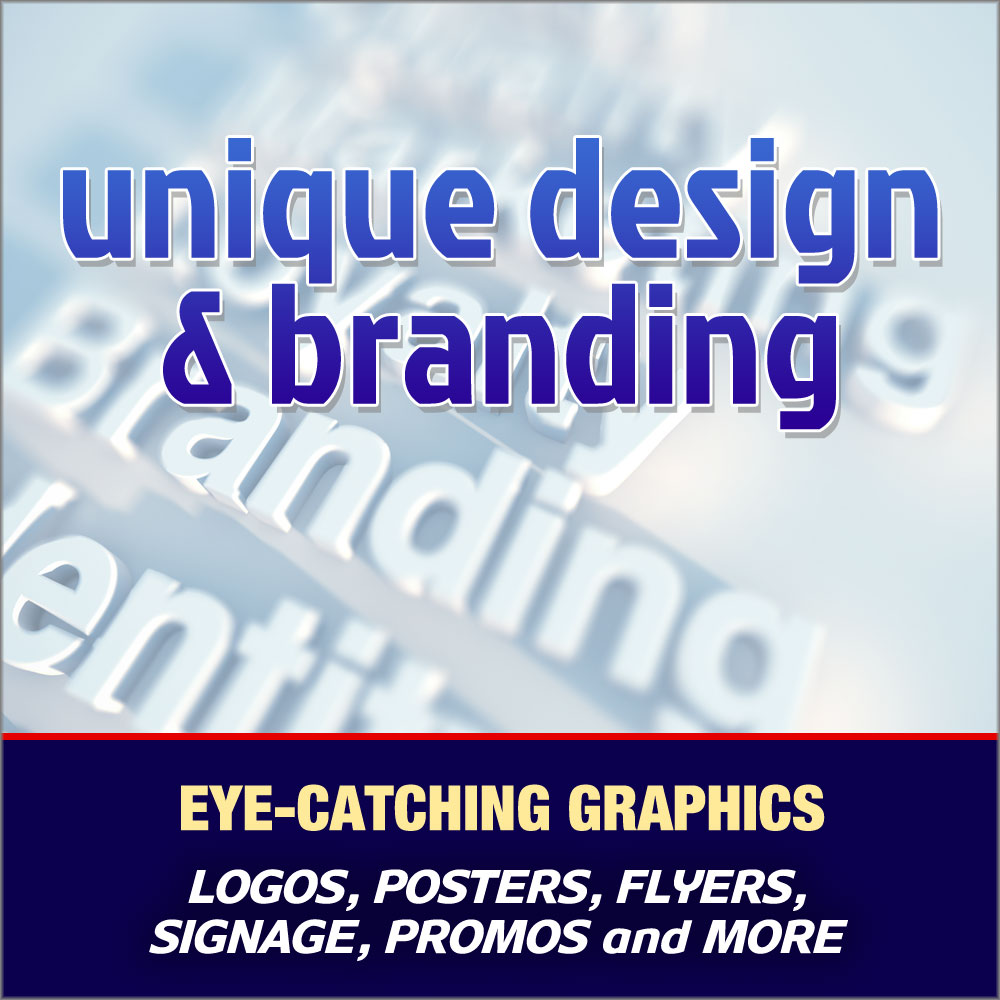 ---
People get barraged with visuals trying to win their attention. We work to create unique designs that capture the flavor of your business or project, and don't break the bank.

---
Direct mail pieces. Brochures.  Presentation Folders. Social Graphics. Billboards, banners and signs.   Complete custom logos and identity packages.
And we can create in any format and any size.
Including animated images or videos.
We would be glad to provide some samples from our portfolio or work up some drafts for your ideas.