CUE

services is a marketing, creative and consultation firm founded by Craig Udit, the CU in

CUE

services, with Roger Hanson and our talented team of marketing, website, design, event and technical experts.  Together we specialize in helping individuals and businesses like you to be more successful, with experienced promotional & business advice, and an array of creative tools, including eye-catching graphic design, memorable branding, and more effective ways to communicate online and off.
We pride ourselves in being incredibly resourceful and experienced, capable of solving challenging creative AND technical issues.  And, we're specialists in internet marketing, online security, ecommerce stores, merchant accounts, and essential IT issues which are necessary today to promote and secure your ventures.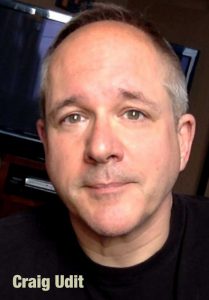 At CUEservices, we know marketing, design AND business, and strive to bring all those skills and decades of experience as entrepreneurs to each project. 
Our team creates like artists, solves problems like geeks, and strategizes like business owners, bringing decades of experience to help you achieve more fulfillment in your ventures and more bottom-line results.
---
NO JOB IS TOO BIG OR TOO SMALL, and WE'LL ALWAYS DELIVER YOU A LEVEL OF EXCEPTIONAL PERSONAL SERVICE AND INTEGRITY THAT ARE TOO OFTEN LACKING.

 
You can hire us for something as simple as a small graphic design or poster, or something as elaborate as a full-scale website, live event presentation or lavish marketing campaign.  We can help with most any technical issue, internet security, WordPress customization, HIPAA compliance for medical businesses, script development, or solving a complex creative or business issue.
Or just hire us for a fresh set of eyes and some new ideas to improve your project, and let us show you the value.
---

---
CUE SERVICES IS HERE TO HELP…
We've been at this for more than 25 years, working with some of the largest corporations around, and finding some of our most fulfilling projects with local individuals and small business owners who want to focus on running their business, but need some help marketing it or solving the technical challenges of the advanced internet age.
---
ABOUT CRAIG UDIT
Our founder and chief creative and tech geek, Craig Udit, was a news and sportscaster early in his career in and around Pittsburgh and parts of Pennsylvania, and hosted talk shows on smalltown radio stations, before moving west and hosting a home shopping show in Hollywood, in the 80s.  He has travelled the world providing live marketing presentations and worked with major brands doing hundreds of commercials, corporate videos and sales campaigns.  Craig has always been most fulfilled when engaging with clients, helping them to reach some new business or personal goal, or find a new way to make their business grow…and when working with our team of designers, editors, video geeks and techies to simplify the process of communicating in today's world.
ABOUT ROGER HANSON
Roger Hanson is our office manager and creative/tech producer, an expert in WordPress page management and site design. He grew up in Kansas City, before moving to Los Angeles then San Francisco, with jaunts to London and Paris along the way. He worked for several Hollywood companies that support the TV and movie industries, and was the operations manager of a film production company.  He enjoys cooking, landscape design, and binge watching the latest new show 🙂
OUR TEAM
We are extremely fortunate to work with a team of very talented designers and tech folks, who help us to realize YOUR vision.  Graphic designers include Sammy, Leigh, Kyle, Kenshi and Andrew, and tech help comes from David, Donna, Tammy, Gayle, and a group of self-professed geeks who live on cold pizza and videogames.
CUE

services.  
Bright ideas for your business!