Hi, I'm Craig Udit, the owner of CUE Services.
Give Us A Call Or Drop Us a Line, and Let's Talk About Your Project.
We keep our website pretty simple, because we cater our services to YOUR needs, so contact us and let us know what you're looking for.  Phone, email or text using the info below. We have over 30 years of experience specializing in technical, marketing and graphic design services, with friendly personal support. When you call or email, you reach me and my hearty team of co-workers. We're looking forward to talking to you!
REACH OUT TODAY
PHONE
(760) 335-0900
EMAIL
craig@cueservices.com
OR TEXT ME DIRECTLY
415-374-4593
TALK TO YOU SOON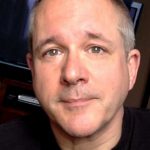 Craig Udit
Founder
CUE Services